Christmas holidays are only a month away! We all want to enjoy those great, lavish meals. And yes, we will have a few drinks. All this can lead you to add on a few pounds. If you want to make sure you eat well, on the few normal days of december. If you want to lose some weight before the festivities get here and enjoy all that delicious food. Or if you just want to learn how to boost your metabolism and lose weight faster, here are five foods to help you out!
---
CITRUS FRUIT
Oranges, lemons, limes and the famous grapefruit. Citrus fruit provide a great amount of vitamin C, which is thought to help you metabolize fat faster.
Researchers at Scripps Clinic gave participants half a grapefruit with every meal for 12 weeks and they lost an average of 3.6 pounds.
These fruits boost your vitamin C which boosts your metabolism and also give you fiber and help you feel full for longer.
---
BERRIES
Berries, strawberries, blackberries and blueberries are a great source of dietary fiber.
The truth is fiber cannot be digested by your body. You try to digest it, burning calories in the process. Fiber also helps your digestion along, not allowing you to absorb all of the fat and calories.
One cup of berries a day is enough fiber, with very little calories to help you boost your metabolism.
---
HIGH-FIBER CEREALS
They say that breakfast is the most important meal of the day. Here is how to make it work to your advantage.
The Journal of American Dietetic Association published a study which concluded that the group of women who ate cereal for breakfast were 30% less likely to be overweight than the group who had other breakfasts.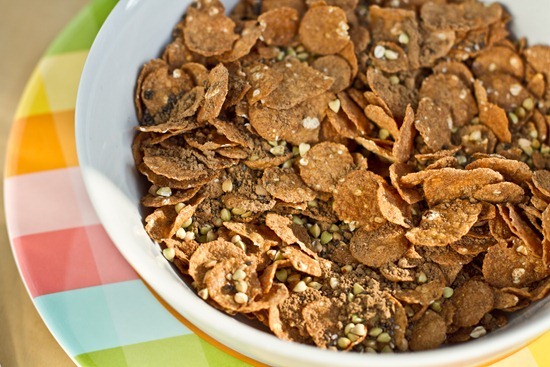 Fiber boosts your metabolism and gives you energy with a great number of nutrients while making you feel full for a long time. Fiber also helps keep your insulin levels steady, which makes your food cravings less frequent.
---
LEAN PROTEINS
Eating lean protein, such as beef, chicken and turkey requires you to spend a lot of energy to digest it. This speeds up the metabolism and burn more fat.
We have all tried the high-protein diets. These diets are great to shed pounds off quickly, but they tend to come back with time. If you follow a high-protein diet, you burn twice the amount of calories after a meal, as those who follow a high-carbohydrate diet. Protein also helps protect muscle loss during weight loss, which is great if you started working out.
We recommend that you combine fiber and protein in your meals and snacks. Studies show that combining fiber and protein make you feel full for longer with fewer calories. Boost your metabolism.
---
GARLIC
Garlic is a well known source of nutrition. It helps you keep your immunity system strong.
Your immunity system might be compromised when you change your diet and your exercise habits.
Garlic also helps you fight aging and even shed more weight. The Journal of Nutrition published a study that linked garlic to burning an increased number of calories during the day and decreasing your production of fat.